Student rooms:
Student rooms in De Vesten (13 min walk from the venue)
Tervuursevest 107
3001 Heverlee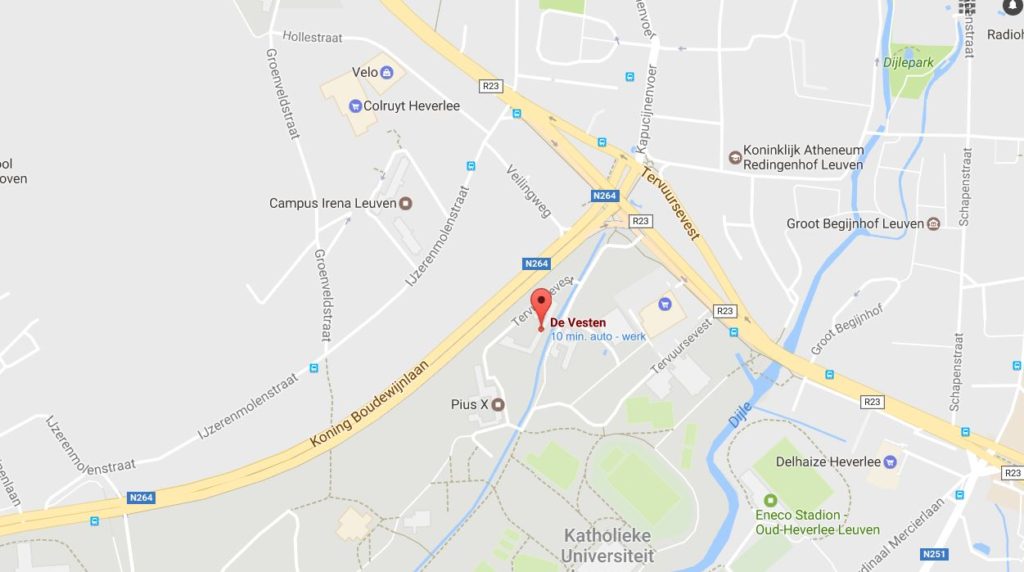 Rooms: 1-person room
Shared showers and WC. Use of bedsheets, blanket, towel and soap included. Breakfast not included.
Price:     32 EUR pp per night
Pictures:               https://www.kuleuven.be/studentenvoorzieningen/huisvesting/residentie/kulms/vesten/fotoalbum/
You can book this venue during the registration for the Summer School. Deadline for reservation/ cancellation of these room is July 12th, 2017. After this date, reservations are not possible anymore and no refund is possible in case of cancellation.
List of convenient hotels:
Please arrange your own accommodation directly with the hotels. Some convenient hotels are listed below:
Novotel (18 minutes from Summer School venue by bus and 9 minutes walk from Leuven Central Station)
Vuurkruisenlaan 4, 3000 LEUVEN – BELGIUM
Tel (+32)16/939001 – Fax (+32)16/213201 – E-mail h3153@accor.com
IBIS Budget Hotel (15 minutes by bus from venue and 5 minutes walk from Leuven Central Station)
Martelarenlaan 10, 3000 LEUVEN – BELGIUM
Tel (+32)16/479880 – Fax : +32 (0)16 47 98 81- E-mail H6682-BO@accor.com
IBIS Leuven centrum (20 minutes by bus from the venue)
Brusselsestraat 52, 3000 LEUVEN – BELGIUM
Tel : (+32)16293111 – Fax : (+32)16238792 – E-mail H1457@accor.com